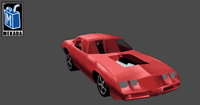 GHGJunkyard:
Boss - Camaro007
Manager - Kracker
ChopShop Manager - ~#SiMo#~

Special thanks to: Wiskey Papa, Ranchero,Sallad,Goose and PonyBoy for donating their complete cars to the junkyard.
To donate parts please go to email to send to our parts people or ChopShops.

March 26/2002 Well uploaded a mass of parts from 3 or Wiskey papas cars and PonyBoys hummer, there are so many parts uploaded im not gona specify where they are cuz they basically are everywhere. Now i didnt have any read me files to put in the zip files, so when you click to download in the address bar you will see the folder the part is comming from with the part makers name, you must give credit to them, or get the read me file in the files section for that person.
March 15/2002 Got Simo's permission, so i ripped apart his 79 pontiac, Thanks Simo!! ENGINE-filters,misc,blocks,dist,carbs,fans,flywheels,manifolds,oilpans,starters,tranny. BODY-hoods,windows,misc,trunks,interior.RUNNING GEAR-axles,shocks,tires.
March 14/2002 Riped apart a 66 nova from Ranchero so i have a load of parts, remember to thank him!Oh and i didnt have a readme file to include in the zip, so remember to credit him in your readme file or feel his wrath!!! ENGINE-blocks,carbs,misc,manifolds,shafts,distributor,fans,oilpans,headers,airfilters,starters,tranny,valvecovers.BODY-misc,interior,bumpers,hoods,doors,grills RUNNING-GEAR-axles,driveshafts,gastanks,springs,frontend,tires.
March 9/2002 More parts from Goose<ESC> he's on a roll!! BODY-interior,misc. ENGINE-carbs,filters,starter,valve covers. Update-BODY-misc. ENGINE-oilpan,distributor. And SPECIALTY PARTS. And yet again RUNNING GEAR-springs,brakes,misc. This guy is so far the #1 contributor!!!!
March 8/2002 New parts uploaded from Goose<ESC> BODY-fullbodies,interior. ENGINE-headers,airfilters,misc. RUNNING GEAR-tires.
March 7/2002 Site online with 26 parts uploaded to BODY-interior, misc,mirrors. ENGINE-airfilters And last but not least SPECIALTY PARTS.
© Copyright 2002,Camro007, Inc. All Rights Reserved. GHGJunkyard® is a registered trademark of Camaro007,Kracker, and #Simo#.